Sample Projects
This is a sample project to learn how the Creator Kit works.
Prepare
In order to run the sample project, "Unity" is required. Please refer to "Creator Kit Setup" below to install "Unity Hub" and "Unity".
Download the sample project
You can download it from the GitHub repository below.

Open the project
Unzip the downloaded zip file and load the folder from the Unity Hub "Add to List".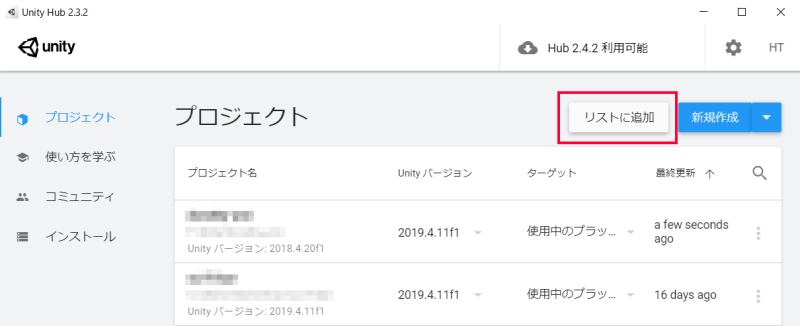 Verified version of Unity - 2021.3.4f1
If you are not using Unity Hub, you can load the extracted folder from the Unity menu "File > Open Project…". to load the extracted folder.